NEXT Sailing Regatta  15th – 23rd Nov  – The Raja Muda Selangor International Regatta a challenging annual sailing event organised by the Royal Selangor Yacht Club in conjunction with the Royal Ocean Racing Club. It consists of 3 overnight passage races, 260 miles in total, plus three days of harbour racing around the tropical islands of Penang and Langkawi.
The regatta attracts a large variety of yachts, from top IRC racers to classic cruisers dating back more than 100 years.
Fully-Booked The  Phuket Kings Cup Regatta  –  1-7th Dec One of the most attended regattas in South East Asia. Congratulations for TEAM China for the successful campaign  to race "Baby Tonga" in the Premium Cruising Class. ** NOTE** Our Oceanis 523 is available for this class too. Contact us for more info…
And also congratulations to the Russian team who are racing in the highly competitive  IRC 2 class on our yacht "Endevour"
LATER…
 The Bay Regatta Thailand 5th  – 9th Feb 2020…
A unique sailing event that starts and finishes in Phuket. You will sail through the stunning limestone topography of Phang Nga and Krabi province.We have all our yachts AVAILABLE  for this race so book now!
Below is a full list and links to all the major websites for Yacht Racing Regattas in ASIA if you would like to charter any of our yachts for any of these regatta's to ensure a competitive boat, contact us here…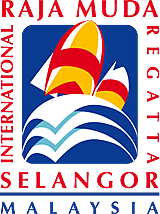 Book for Saffron Sailing Racing