Commonly known as Aussie Maid, she has tackled races from Sydney to Hobart, to Cowes Week in the UK and Antigua Raceweek in the Caribbean, spanning a 35 year racing career. Her best results come in the Asian Regattas, winning numerous Darwin to Ambon Races and at least once in her class at the Raja Muda, Kings Cup, Rolex China Sea Race and Singapore Straits. Would be perfect for long distance racing enthusiasts and sail training classes embarking on crew training exercises. Over the years several make over's have been preformed by replacing the keel, rudder, steering system, mast, rigging, performance yet durable racing sails and fully optimising the IRC rating to suite her age and competitiveness.
Lots of History and Silverware with this boat!!!
US$ 600 per day for cruising (includes skipper)
US$ 10,000 per race event see list of Regattas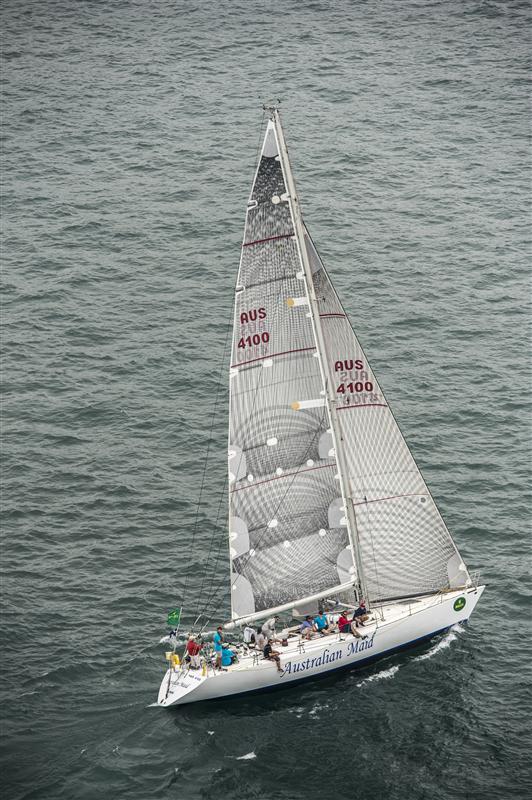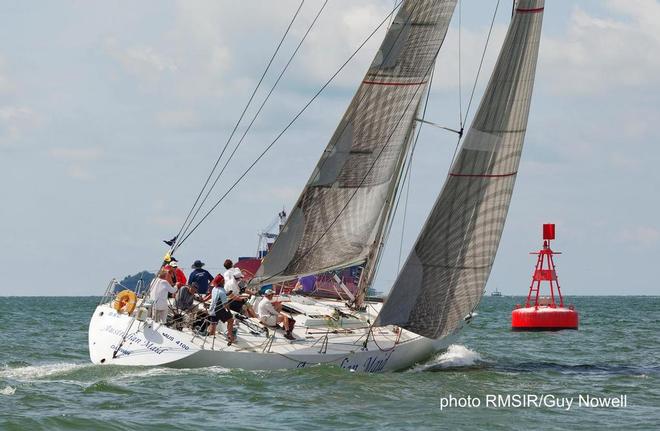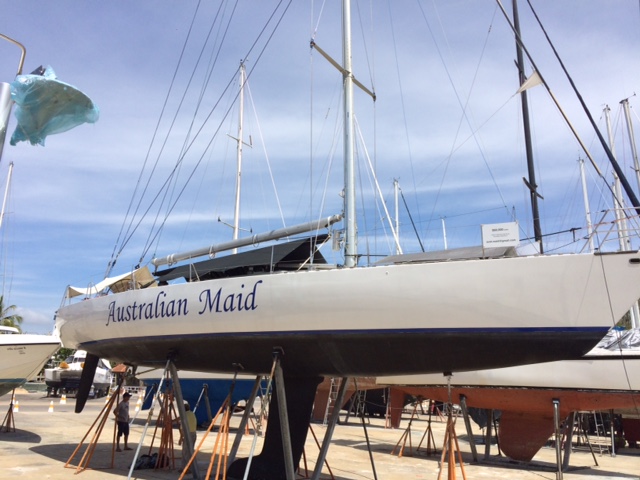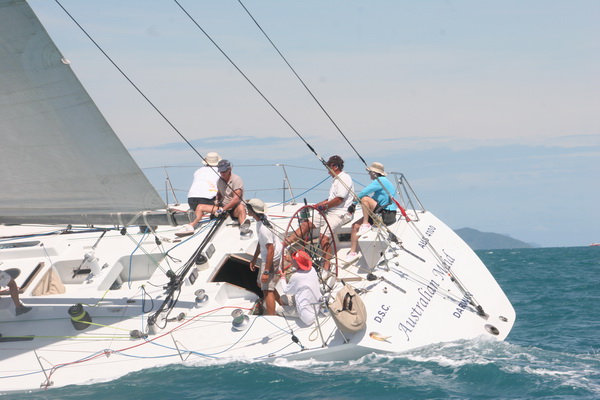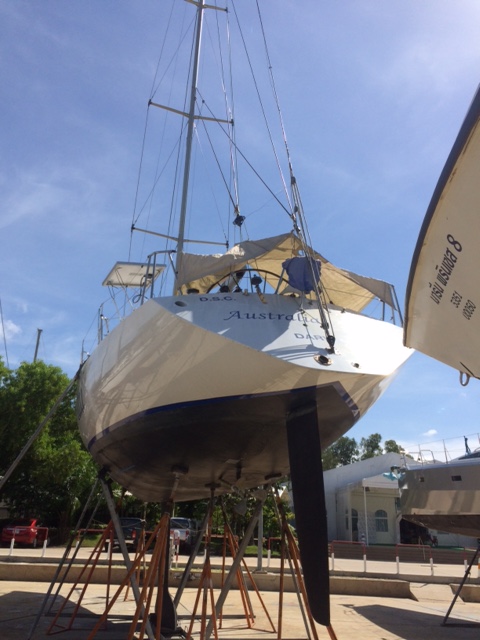 Specifications:
Type: Cassisdy 55 (Australaia)
Model: One-off Design
Designer: Cassidy WA
First Launched: 1980
Length: 52.17′ / 16.79 m LOA
Beam: 14.75′ / 4.46 m
Draft: 8.08′ / 3.0 m
Displacement: TBA lbs./ TBA kgs.
Ballast: TBA lbs. / TBA kgs.
Keel: Fin Type
Hull: Cold molded 3 x 6mm Oregon on laminated timber frames & stringers – Coated with Dynal & epoxy resin
Rig: aluminium Sloop
IRC Handicap Rating: 1.169 (2013)
Water Tanks: 105 gals. / 397 ltrs.
Fuel Tanks: 119 gals. / 450 ltrs.
Cabins: Open Plan
Number of guests: up to 15 for day cruise or racing
Engine: Perkins 82hp (NEW 2012)
Navigation: Autopilot, , depth sounder
Radio: VHF Radio
Generator: Kohlar 14KVa
Power: 220 volts and 12 volts
Safety Equipment: Life jackets, Fire Extingushers (all types) and man-overboard devices linked to the yachts chartplotter
Life raft: 6 man life raft
Sails Inventory: 10 sails, including cruising sails. New full carbon racing main, no. A1.5, A3, A7. Spinnakers, s2, s4 drifter and stormsail.