You will be surprised to find over 300 islands in Hong Kong not just the amazing Victoria Harbor for your yachting adventures…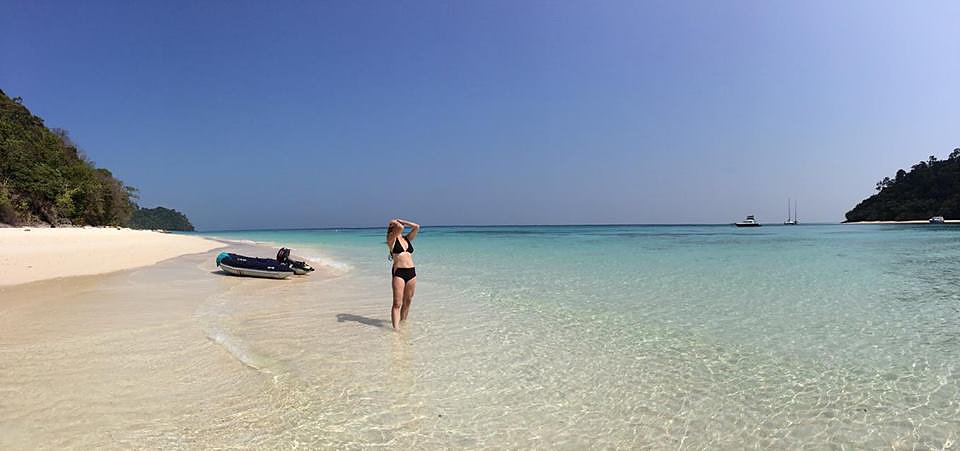 There are almost no people living on Ko Rok, only the Marine Park Rangers reside here, leaving the islands to remain unspoiled. Ko Rok Nok has some beautiful beaches to offer, Ao Man Sai Beach in particular is ranked in the top ten most beautiful beaches in Thailand.
Itinerary (Koh Patra):
Day 1. Depart morning From Langkawi (5 hours sailing) Koh Lipe overnight on anchour
Day 2. Depart Lunchtime to Koh Boulon Le (4 hours sailing) overnight on anchour
Day 4. Depart Lunchtime to Petra return Koh Boulon Le (4 hours sailing) then overnight
Day 5. Depart Lunchtime to return Langkawi (6 hours sailing)
Prices From: US$400 per person (Only US$ 100 per person/ day – based on Min. 8 people)
Add US$800 each day and stay and extra night in Koh Boulon Le or Koh Lipe or nearby Islands.
Of course the above packages are flexible on how you spend time on the boat and the islands….
If your party has no experience at all at sailing and would like to charter to learn more, we have a number of skippers that can include tuition in a wide number of languages.
Contact us for more details.