A highly competitive offshore racing yacht optimised to the IRC rule whilst retaining the handling characteristics of a safe and comfortable cruising yacht. The Elliott 46 was designed as a competitive offshore racing yacht that can be optimised to the IRC rule with a medium beam, stable hull form; generous freeboard and topside flare provide dry and comfortable sailing. The keel and rudder are refined to offer the most lift with least drag. The rig and sail plan, use a fractional spar, providing easy handling whilst in racing mode quickly. The interior is functional and provides space and comfort for racing.,.
With a number of Kings Cup under her belt she is an excellent choice for any regatta in SE Asia.  IRC rating to suite her age and competitiveness.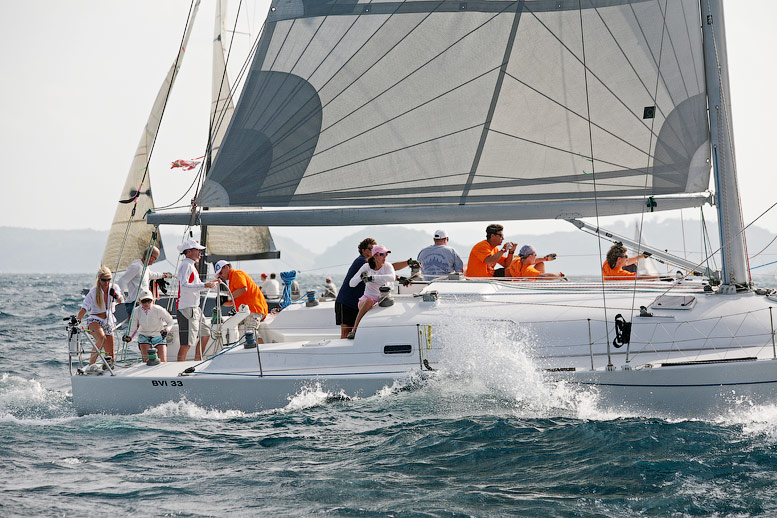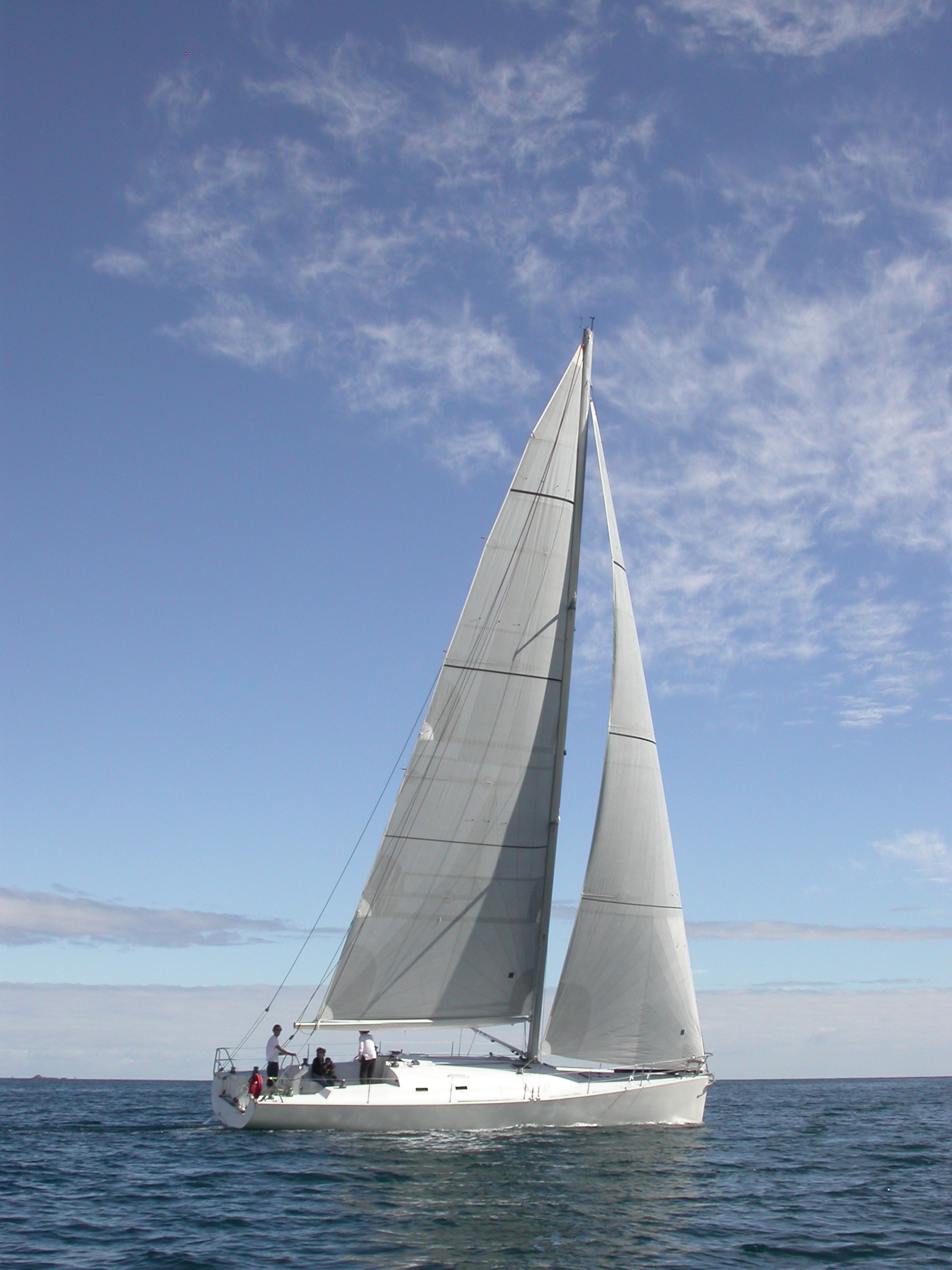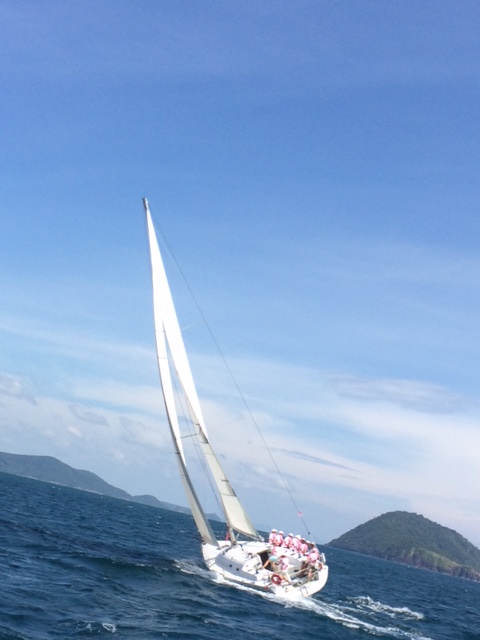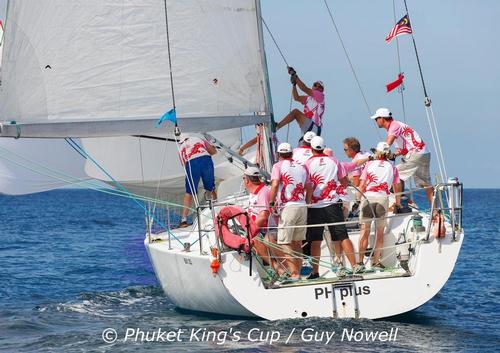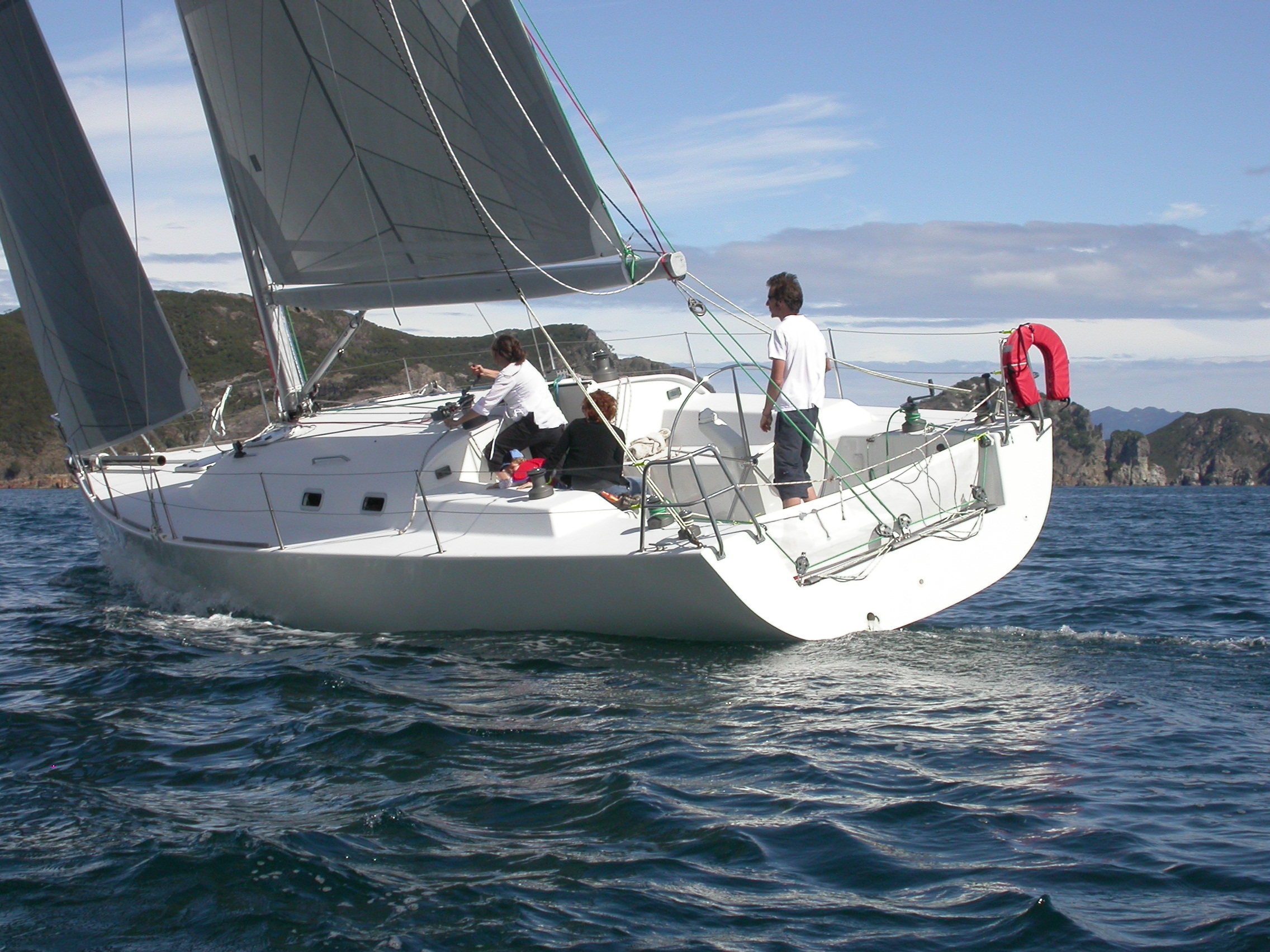 Specifications:
Type: Elliot 46
Model: One-off Design
Designer: Greg Elliot
First Launched: 2007
Length:  14.68 m LOA
Beam:  4.20 m
Draft:  3.0 m
Displacement:  7,800 kgs.
Ballast:  2,450 kgs.
Keel: Fin Type
Hull: Sandwich airex e-glass / carbon 2007
Rig: Hauban dyform,
IRC Handicap Rating: TBA
Water Tanks: TBA ltrs.
Fuel Tanks: TBA ltrs.
Cabins: Open Plan
Number of guests: up to 10 for racing
Engine: (TBA)
Navigation: Autopilot, , depth sounder
Radio: VHF Radio
Generator: None
Power:  12 volts
Safety Equipment: Life jackets, Fire Extingushers (all types) and man-overboard devices linked to the yachts chartplotter
Life raft: 6 man life raft
Sails Inventory: NEW Carbon Main and Jib sails.  4 x genakers.